Req.Fresher in Shipping (Shipping Officer) for Jaipur
RUDRAKSH PROFESSIONAL EDUCATION TRUST

0 - 0 yrs
Jaipur
---
Job Description
RUDRAKSH PROFESSIONAL EDUCATION TRUST is hiring for Jaipur with the following details:
Experience - (Fresher)
Industry: Shipping
Functional Area: Shipping
Designation :Shipping Officer
Skills: hard working
Job Type: Full Time
job location : India and abroad
Salary: ₹ Not Disclosed
Industry: Shipping
Functional Area: Shipping
Keyskills: hard working
---
Company Name:
RUDRAKSH PROFESSIONAL EDUCATION TRUST
Company Profile:
MERCHANT NAVY JOBS RUDRAKSH PROFESSIONAL EDUCATION TRUST - Jaipur, Rajasthan JOIN MERCHANT NAVY AND START EARNING A HIGH SALARY AT A VERY YOUNG AGE Rudraksh Marine Academy announcing Pre Sea courses for 10th pass/above students to make their career in merchant ships (India/abroad). EDUCATION Attention 10th pass/above students 12th pass (Arts/ Science/Commerce) 12th pass (PCM/ ITI) 10th pass/ above& ITI 10th Pass/ above 10th Fail/ pass COURSE Deck Cadet Engine Cadet Seaman Technician General Purpose Rating General Steward STARTING SALARY 25,000-40,000 25,000 – 50,000 20,000-40,000 20,000 – 40,000 Candidates with high qualification like B.tech/ B.E./ any other Technical diploma – Jobs available in technical departments with higher salary & higher rank. BENEFITS High Salary at young age Free food & accommodation Paid Holidays & travelling allowances Quick promotions Scope for adventure & travel WE PROVIDE 100% PLACEMENTS TO THE CANDIDATES IMMEDIATELY AFTER TRAINING Note: CDC holder can contact for direct placement in Indian coastal and Foreign Vessels. Eligibility -17.5 to 27,physically fit ,eye sight plus-minus 2.5 CONTACT- DO CALL AND Whatsapp--7737060003
Posted By: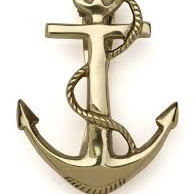 garvita 30+ days ago
We will send you matching jobs to your email.